Should Mediation Be Mandatory? – Part 2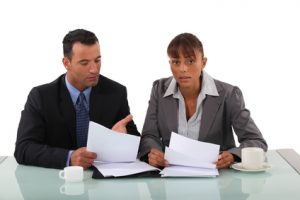 In my last blog I asked the question, "Is Mandatory Mediation an Oxymoron?" From the responses I received, it seems clear it is not.
There are all sorts of reasons to require mediation, the most important being that experience shows it works. Once parties are in the room they typically participate in good faith, whether they showed up through mutual agreement or external requirement. And the statistics show little difference in success rates between compulsory and voluntary programs.
Mediators are usually paid by the parties in mandatory programs. While that might seem to present problems, once again, experience shows it does not. Parties share the cost and that cost is typically far, far less than the cost of litigation. Often pro bono or reduced fee counsel can be found for cases where a party has limited resources.
Provisions are usually made for:
Cases that are inappropriate for mediation, such as habeas corpus petitions.

Parties to opt out, upon request and approval by the court.
The Federal District Court for the Western District of New York has a mandatory mediation program that is highly successful.  Its provisions cover which cases go to the program, mediator compensation, appointment of mediators, opting out of mediation, etc.  You can see a description of the program here.
We may be witnessing an historical progression here. The Old Testament required that a judge should "not be partial to the poor nor defer to the great" [Lev 19:15] nor "show partiality in judging; hear both small and great alike." [Deut. 1:17]. However, despite this ancient prescription, up until somewhat recently dispute resolution often took the form of might makes right.
Access to impartial courts for the general population is relatively new. Cost alone would have limited access for most people, and it still can. Indeed, it is only since the Supreme Court's 1966 Miranda decision that criminal defendants charged with a felony had a right to free counsel if they could not afford one.
The adversarial litigation process has served society well over the last 200 years. It provided a binding and non-violent forum where disputes could be resolved. However, it is a costly and time consuming process with limited options for resolution. This has made mediation increasingly popular.
Mandatory mediation works because it provides a forum and means for resolution that do not exist in court. Parties usually buy into the process even when there are initial misgivings. Discussions that could not happen during formal litigation can now take place. And the practicalities of investing time in the process often create a positive momentum. Once parties appear for a mediation and have spent several hours discussing their case with a mediator and the other side, all parties become invested in seeking a resolution.
This does not mean, as several people observed in response to my last piece, that mandatory mediation means mandatory settlement. Parties are not required to agree in the end. However, as one person noted, parties to a mediation often believe the process was worthwhile even when a settlement was not reached.
Of course, skilled mediators are essential to any mandatory mediation program – people who, among other things, can understand and work to overcome initial resistance.
How does one overcome initial resistance? More on that next time.
Gary Shaffer
347.314.2163
---
WSI Consultant
Action Hosting - WSI Genesis Google Cloud hosting solutions are designed to meet your growing business needs. Providing the most advance Wordpress development and hosting on the Google cloud.
---